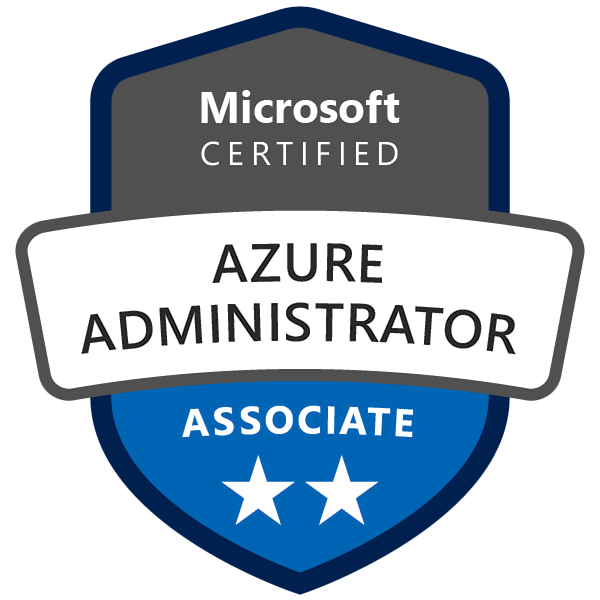 I recently earned my Azure Solutions Architect Expert certification in August 2022. One of Azure's two expert-level certificates. I'd like to share my motivations with you before I start sharing my journey toward obtaining this certification.
Motivation
I have been working professionally with Microsoft Azure since around 2016. While working at Microsoft, I learned Azure by working on customer projects. In 2021, I realized that I needed to organize my knowledge. I had to assess my Azure skills and learn my strengths and my areas for development.
Certificates are excellent methods to show others—and, more importantly, ourselves—what we are capable of. Certificates serve as clear benchmarks for a range of skills. That's why I decided to pursue certifications.
In addition, to keep current with software and cloud technologies, you must constantly learn new things. Pursuing certifications helps to keep up with the latest trends and best practices. The new Microsoft certification renewal process is designed with this specific goal in mind.
Certification journey
Even though my goal in 2021 was to go for the Azure Solutions Architect Expert certificate (AZ-104 and Az-305), I started with fundamentals. I mean Azure Fundamentals (AZ-900). An excellent place to start learning about the format and strategies for exam preparation.
Then, I decided to choose a few certifications that will aid me in day-to-day projects over the summer and fall of 2021. Therefore, I passed Azure AI Engineer Associate (AI-102) and Azure Administrator Associate (AZ-104). Azure Administrator Associate certificate is currently the prerequisite for Azure Solutions Architect Expert. That meant I satisfied the prerequisite.
I completed the majority of the Azure Learn modules to get ready for the Azure Administrator exam (AZ-104). Understanding the fundamental concepts is greatly aided by firsthand experience and completing projects in real-world scenarios.
Topics which are covered in the Azure Administrator exam are the building blocks for AZ-305 (Designing Microsoft Azure Infrastructure Solutions). Basics of managing identity, storage, compute, networks and backups are covered in Azure Administrator.
In Azure Solutions Architect, the same topics are covered at an advanced level. Additionally, there are some architectural design topics such as designing business continuity, Well-Architected Framework and Microsoft Cloud Adoption Framework for Azure.
Prior to the solutions architect exam in August 2022, I also took an exam (AZ-500) to receive Azure Security Engineer Associate certification. The Azure solutions architect exam does not go in-depth on security-related issues. That is why I wanted to invest more time to learn the security best practices while earning a dedicated certificate.
I finally took the AZ-305 exam in August 2022 and easily passed it on my first try. It was worthwhile since I was able to accomplish the goal, I set for myself in the summer of 2021.
What is next?
Azure certifications help me analyze and validate my cloud skills and plan for future learning and improvements.
What worked for me was taking exams which help in my everyday projects and practicing the topics with hands-on scenarios.
The journey continues for me to get better and better at architecting solutions on the cloud, especially Azure. I plan to continue sharpening my skills in designing data science and complex networking solutions with security in mind.